As one of the nation's leaders in asset-based financing (ABF), we offer deep expertise, capital strength and thoughtful ideas on how to structure asset-based solutions to meet your unique funding requirements and capital structure situation.
Tap our experience to help evaluate asset-based financing options and craft an approach that provides optimal flexibility and control with the credit you need.
CITIZENS BUSINESS CAPITAL INSIGHTS
A growing number of companies with strong fundamentals are turning to asset-based financing (ABF) as their preferred credit option. Offering greater flexibility than traditional and leveraged loans, ABF is ideally suited for companies seeking working capital to fund strategic growth initiatives.
PERSPECTIVE:


IS ASSET-BASED FINANCE RIGHT FOR YOUR BUSINESS?
As you evaluate whether ABF is right for your business, read our Perspective and:

Determine if ABF is appropriate, given your credit needs and business objectives
Explore innovative "hybrid" structures that offer the benefits of both asset-based and leveraged loans
Learn how to arrange the most favorable terms for your deal

Download now to explore how asset-based financing can address both short-term financial priorities and long-term strategic objectives.
CITIZENS BUSINESS CAPITAL RECENT TRANSACTIONS
As our recent transactions illustrate, our team works with a broad range of firms, developing financial solutions to meet specific transaction needs and company objectives.
CITIZENS BUSINESS CAPITAL EVENTS
Thank you for your interest in our upcoming events. We are in the process of formulating our 2018 event schedule. Please check back later for our team's schedule or don't hesitate to contact us to arrange a meeting in the interim.
TEAM
Our growing Business Capital team – including proven origination, underwriting and portfolio talent – brings years of experience in understanding your business in depth, designing sound borrowing strategies and capital structures that meet your objectives, and moving quickly and efficiently to address your needs.
Expanding our team with top ABL talent and focusing in national markets enables Citizens Business Capital to extend and enhance our capabilities.
We'd like to introduce our newest team members:
Atlanta
Patrick Moody
SVP, Originations

Travis Hunt
VP, Originations
Boston
Alex D'Alessandro
SVP, Portfolio Team Lead
Charlotte
Kim Quinn
Director, Originations
Chicago
Terry Broderick
SVP, Underwriting

CONTACT US
If you would like to speak with us about our perspectives on and experience in the industry, or the specific needs of your company, please don't hesitate to contact me.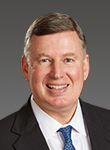 Chris Carmosino
President
Citizens Business Capital
617.725.5831
christopher.carmosino@citizensbank.com
Connect with me on LinkedIn